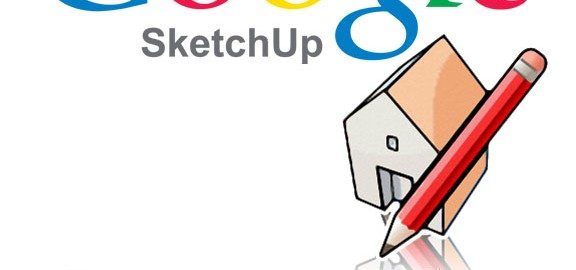 Pointools introduces Point Cloud plug-in for Google SketchUp
Source: Pointools Blog:
Pointools has unveiled a Plug-in for Google SketchUp in time for the European LiDAR Mapping Forum, Autodesk University and SPAR Europe. The new Pointools Plug-in for SketchUp streamlines scan-to-model workflows for all SketchUp and SketchUp Pro users by enabling reuse of the largest point cloud models, and by providing a first-of-a-kind solution to create 3D city models from mobile scan data.
Like the Pointools Plug-ins for Rhino and AutoCAD applications, the Pointools plug-in for SketchUp eliminates the need for time-wasting translations, maintains visual quality and accuracy of point cloud models in SketchUp, and increases modeling productivity by reading the Pointools POD model file format to display billions of points on screen.
"This is great news for Google SketchUp and SketchUp Pro users," commented Joe Croser, VP Products at Pointools. "The Pointools plug-in for SketchUp has been designed from the ground-up to take full advantage of SketchUp's modelling environment and supports Google's geo-location services to coordinate StreetView textures and aerial imagery alongside point clouds."
The Pointools Plug-in for SketchUp extends Pointools' leadership as an enabler for reusing the largest point cloud models inside the broadest range of applications. Croser continued, "Through our Vortex platform and widely-used software plug-ins, thousands of Autodesk, Bentley, and Rhino users have been able to benefit from streamlined point cloud model reuse across different applications by eliminating time-wasting translations. Now, the Pointools Plug-in for SketchUp, enables the same users to increase their return on investment (ROI) from 3D laser scan data by also reusing the same point cloud models inside SketchUp."
Google SketchUp is a modelling programme originally designed for architectural, civil and mechanical engineers as well as filmmakers, game designers and other design professionals. With both Professional and Freeware versions, SketchUp is easy and intuitive to use – allowing design professionals to draw the way they want by emulating the feel and freedom of working with pen and paper.
https://scanable.com/wp-content/uploads/2010/11/pointools-sketchup.jpg
576
576
Travis Reinke
https://scanable.com/wp-content/uploads/2020/06/SCANable_New_Web_v3.png
Travis Reinke
2010-11-30 10:11:13
2015-05-22 20:00:21
Pointools introduces Point Cloud plug-in for Google SketchUp