We bring state-of-the-art 3D scanning capabilities directly to you.
SCANable works with the most prestigious post-production and visual effects studios across the globe providing LiDAR and VFX 3D Scanning solutions for advertising, virtual reality, entertainment and feature films. For over a decade, the technical experts on our staff have been capturing full body scans of actors, vehicles and props, and environment scans, stadium scans for crowd population, and intricate set scans. Our expertise allows us to offer clients a unique, one-stop solution for all of their scanning and modeling needs.
SCANable provides:
Full-color face and body scans
3D Location/Environment Scanning for Virtual Camera Tracking/Matchmoving Support
Basic and complex 3D meshing and modeling for gaming, film, TV and web applications.
3D scanning of static environments for CGI, VFX and Digital Location Replication
Capturing of matching textures as HDR (RAW, Jpeg, …)
Cleanup and merging/registration of point clouds
Delivery of the point cloud data in a variety of file formats (xyz, pcb, pts, PFtrack and SynthEyes compatible txt)
Creation of polygonal surfaces from point clouds through manual modeling or automated meshing
Manual modeling per client specifications
Matching the HDR texture to the point cloud's or the model's orientation including delivery of finished Maya, 3DS Max or Nuke environments and projection setup
Additional Market-focused Services, Training & Support – The most experienced subject-matter experts in:
Architecture & Heritage – Building Information Modeling, Asset Management, Facility Management, Historical Preservation
Industrial – Oil and Gas, Petrochemical, Nuclear, Off-shore, On-Shore
Civil/Survey – Transportation, Earthwork, Surface Monitoring, Topographic, As-builts
Visual Effects/CGI – Cyber Scanning/Full Body Scanning/Head Scanning (People, Props, Vehicles), Set and Location LiDAR Scanning, 3D modeling/retopology for gaming, film, TV and web applications
Forensic – Accident Recreation, Forensic Measurement/Visualizations, Crime Scene Reconstruction
Archaeology – Cultural Preservation, Excavation Documentation
Security – Line-of-sight Studies, Viewshed Analysis, Counter-terrorism Planning & Analysis
If you need access to the latest 3D imaging hardware, software or personnel, SCANable is your trusted one-stop resource for all of your support needs.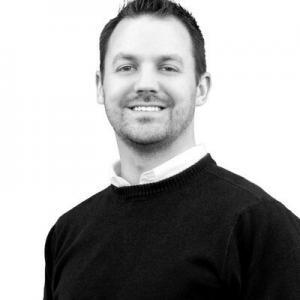 Travis Reinke
Founder/Managing Director
SCANable