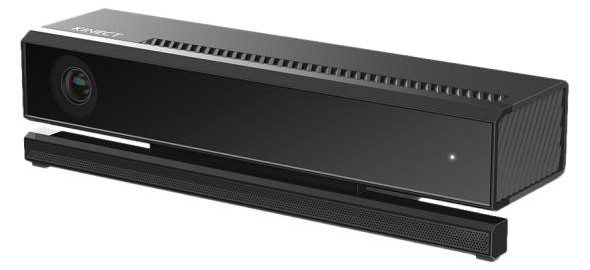 Microsoft Kinect for Windows v2: Affordable MoCap and 3D Scanning Solution
Amid the volley of announcements from Microsoft's Build conference, is word that the new Kinect for Windows has a near-future release timeframe for both the hardware and its SDK. The desktop version of Microsoft's do-all sensor will be available to the public this summer, as will its development framework. Perhaps more importantly, once they're done, developers can publish their creations to the Windows Store; meaning, there'll probably be more Kinect applications for Windows in one place than ever before. As Redmond tells it, this self-publishing will happen "later this summer." Next summer, Microsoft is adding support for one of gaming's most pervasive dev toolkits to Kinect for Windows: the Unity engine — tools developers already know the strengths and weaknesses of, which should bolster the app selection even further. Given that the Xbox One will see Unity support this year, this could mean that cross-platform apps and games are a distinct possibility.
With the specs of Kinect for Windows V2, the 3D scanning and imaging industries may be in for a game-changer. Indie film and game developers will hopefully be able to take advantage of its features as an affordable motion capture (mocap) solution.
Kinect motion capture guru and programmer, Jasper Brekelmans, has been playing with the second release of the Kinect for quite some time and has been posting some impressive results. You can stay on top of everything he is doing on his personal site http://www.brekel.com/.
You can pre-order your Kinect for Windows V2 today for $199 from the Microsoft Store.
https://scanable.com/wp-content/uploads/2014/06/en-INTL-L-Kinect-for-Windows-Commercial-74Z-00001-mnco.jpg
332
590
Travis Reinke
https://scanable.com/wp-content/uploads/2023/03/SCANable_Web_Header.webp
Travis Reinke
2014-06-05 20:46:59
2014-06-05 20:46:59
Microsoft Kinect for Windows v2: Affordable MoCap and 3D Scanning Solution